How to modify or cancel your subscription order
1. Sign into your account and click on "My Personalized Delivery Plans"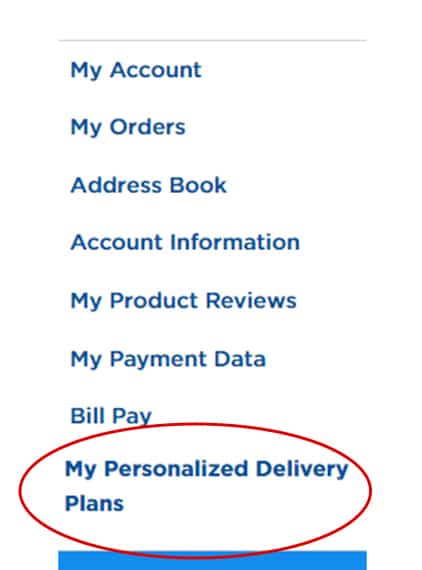 2. Click "Edit" on the plan you would like to modify or cancel.

3. You can cancel, suspend, or edit your plan by clicking on the corresponding blue button below the products on your plan.

4. Click "OK" in the pop up box to confirm your selection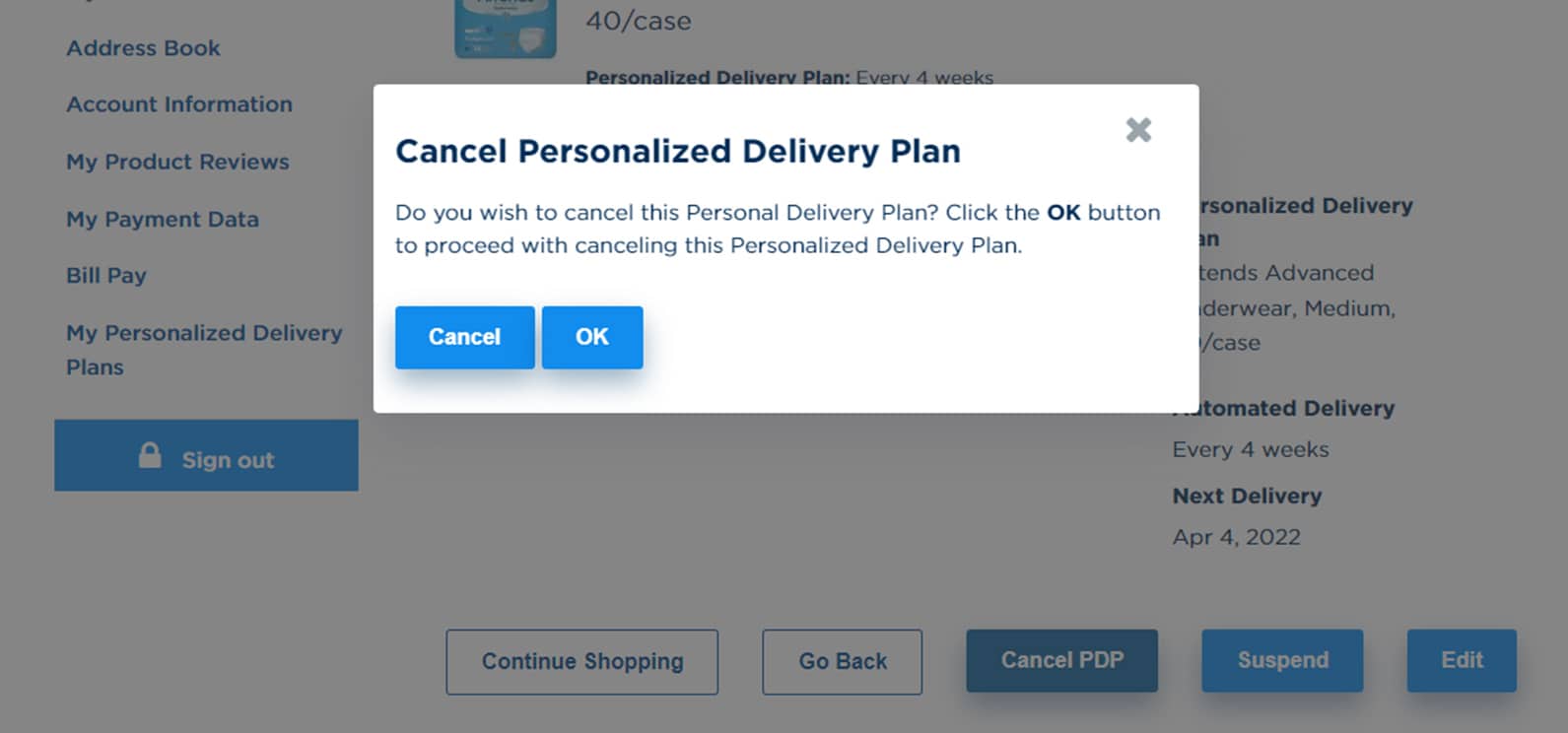 5. You will see a confirmation of the cancellation in the green bar.